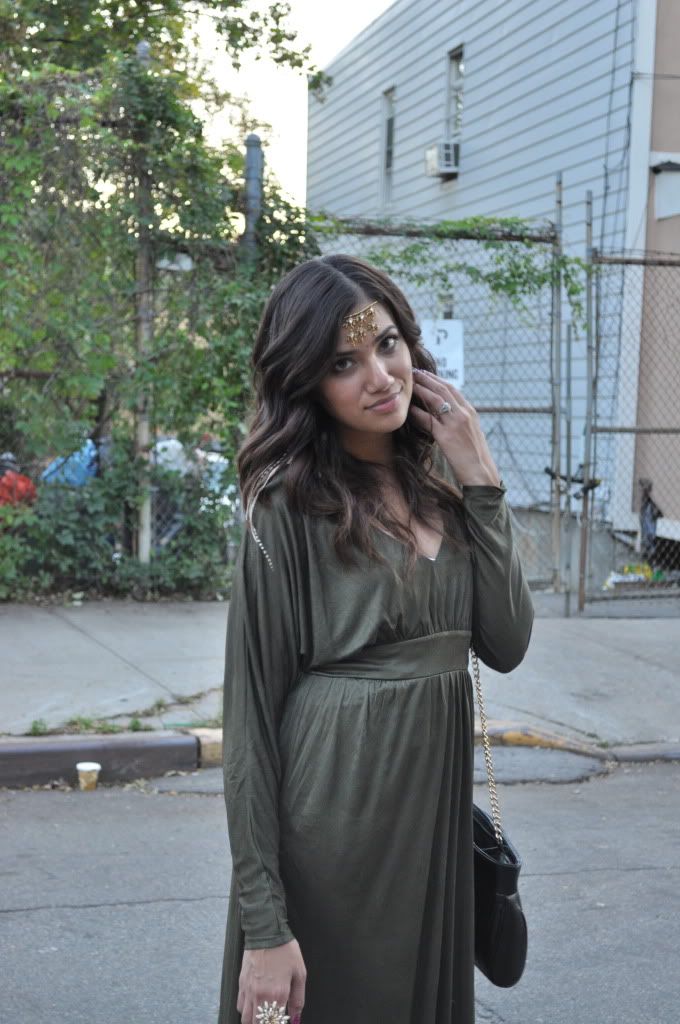 What I'm Wearing: Olive green dress, gold shoes and jewelry from Forever 21, vintage black strap bag, and gold Indian head band (really a bracelet).
Hey guys, I just wanted to quickly share some pictures from my holiday EID, which was on tuesday. Sorry the pictures are kind of out of focus, my brother took them and he really didn't know what the heck he was doing!
Anyways, I hope everyone has a great memorial day weekend!!
xoxo alishaFASHIONISTA